Latest Journal
Upcoming Events
Lone Star Convention Center
SLCC Miller Conference Ctr.
Recent Forum Postings
10 weeks 1 day ago
News & Notes Volume III, No. 16
[NB: Links from previous issues may go stale, and rather quickly at that. Sorry!]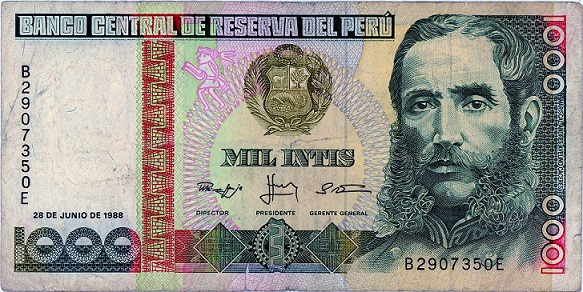 The Ill-Fated Intis (Global Voices)

The Holography Conference, November 16-17, Barcelona (Reconnaissance).
High Security Printing Conference Asia, December 4-6, 2017, Melbourne (Reconnaissance).
The Future of Cash conference, Vienna, Austria, October 4-5, 2017 (Reconnaissance).
The Banknote Conference, Dallas, TX, May 21-24, 2018 (Banknote Conference).

(in no particular order)
Tweet