Latest Journal
Upcoming Events
SLCC Miller Conference Ctr.
2018 Lewiston Fire Hall Co. #2
Recent Forum Postings
15 weeks 1 day ago
56th Anniversary Coin Show
56th
Anniversary
Coin Show
Sponsored by the Tazewell Numismatic Society
Sunday May 22, 2016
Moose Lodge
2605 Broadway Rd. Pekin, IL.
45 Tables
9AM to 3:00 PM
Buying – Selling – Trading
U.S. Coins, Silver & Gold Bullion, World & Ancient Coins, Error &
Variety Coins, Paper Money. Coin Jewelry, Stamps, Sports Cards & More
Friend us on Facebook: Tazewell Illinois Numismatic Society
**Junior collectors 16 years or younger – Register for $5.00 vouchers good
for our next show**
Find the star and sign in!!
Location
Pekin Moose Lodge
2605 Broadway Rd.
Pekin
61554
United States
Photo: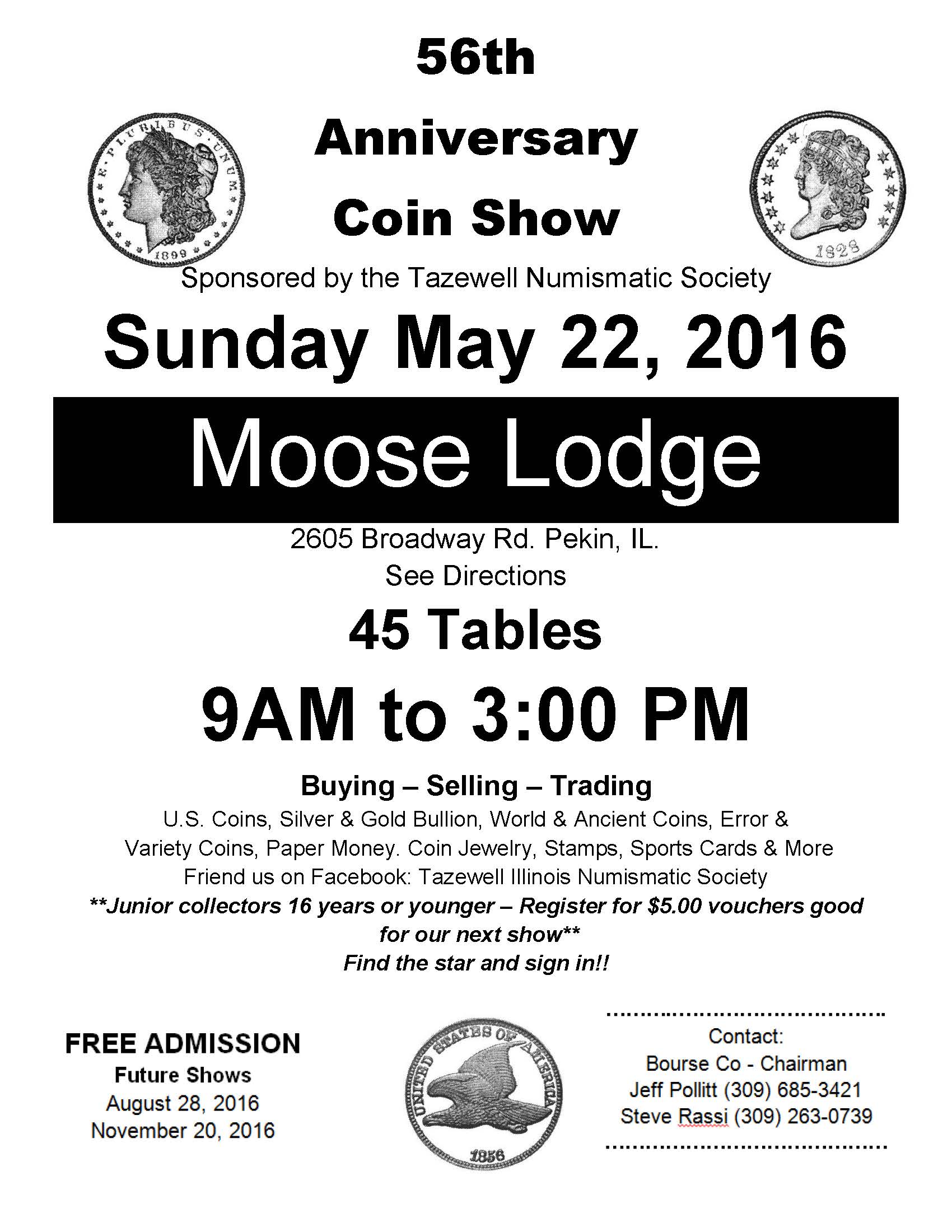 Tweet