Submitted by

Loren Gatch New...

on Tue, 03/05/2019 - 10:39
          News & Notes Volume IV, No. 37
                         March 5, 2019
            Currency Coming and Going​
Zimbabwe's money transfer woes (Nehanda Radio). Zim bond notes "a success" (All Africa) lol.
Dismantling Maduro, bolivar by bolivar (Bitcoin Magazine).
"In Science and Reason We Trust" (Patheos).
Blood-stained currency (E-Sylum)
The Petol, a currency based on silver (Topic, via E-Sylum).
Researching banknote typography (E-Sylum).
The mystery of the 100,000 mark notgeld (Grimsby Telegraph).
Gambia's soiled banknotes (Freedom Newspaper).
Celebrating Georgiana de la Rue (Twitter).
What does the Bank of England mean by legal tender? (Bank of England).
A Scottish currency for an independent Scotland (BBC). Are plans for a Scottish currency just a sop thrown to nationalists? (The Scottish Sun). How Scotland might set about doing it (The Scotsman).
Belarus proposes common currency with the Russian Federation (MRI Bankers' Guide).
"What monetary system would you create"? (Numismatic News).
Malaysia's move towards a cashless society (Fintech Malaysia).
ARTICLE: A portrait of Israel though its Allegoric Figures Series banknotes (Israel Studies, via JSTOR). Gated, but with abstract.
BOOK: William L. Silber, The Story of Silver (E-Sylum). Silber on the financial crisis of 1914 (Princeton University Press).
Psychiatric patients' "outsider art" includes renditions of banknotes (National Center for Biotechnology Information, citation with link to full text). Full text available here (Epidemiology and Psychiatric Sciences).
Nigeria's fight against mutilated Naira (Independent). "We spend a lot of money printing these bank notes. We print a bank note, release a bank note on a Friday, people go to parties they dance on them. They go to churches, they squeeze it and put it in offering and by Monday it is already old and mutilated and we spend hundreds of billions of Naira to print these notes. It is so unfortunate.''
Mistaking a princess for a queen on Costa Rica's banknotes (Bank Note Reporter, via Numismatic News).
"The fall of the Cedi" (Modern Ghana).
America, through French eyes (Stack's Bowers).
Sudan prints more 500 pound notes (All Africa).
"From the Bible to Banknotes" at the National Museum Zurich (Coinsweekly).
Overprint error on a $5 bill (Bank Note Reporter, via Numismatic News).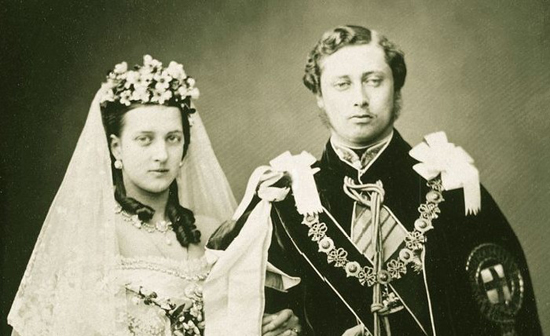 This is not the queen you are looking for (Bank Note Reporter, via Numismatic News).
                    The Business of Collecting
                        New Banknote Issues
                About the Banknote Industry
            Upcoming Industry Conferences
Tweet