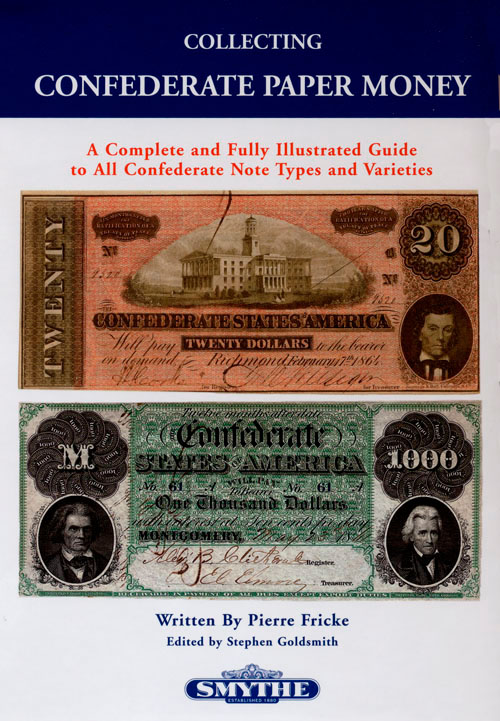 Reference :
Not in Library 1
Body :
Publisher: R. M. Smythe
First Edition. 800 pages, and over 500+ illustrations. Hardcover. Full color photos of all 72 major types, and color variations. Criswell major type numbers retained. New variety reference numbers added. Latest Price information on key rarities. Up-to-date rarity ratings for all major types and varieties. Top ten condition census information includes serial numbers, grades and provenance. Illustrated grading guide. Available from R. M. Smythe for $49.95 plus $5.50 shipping and handling.
Library Product :
Please register as a member to check out items.